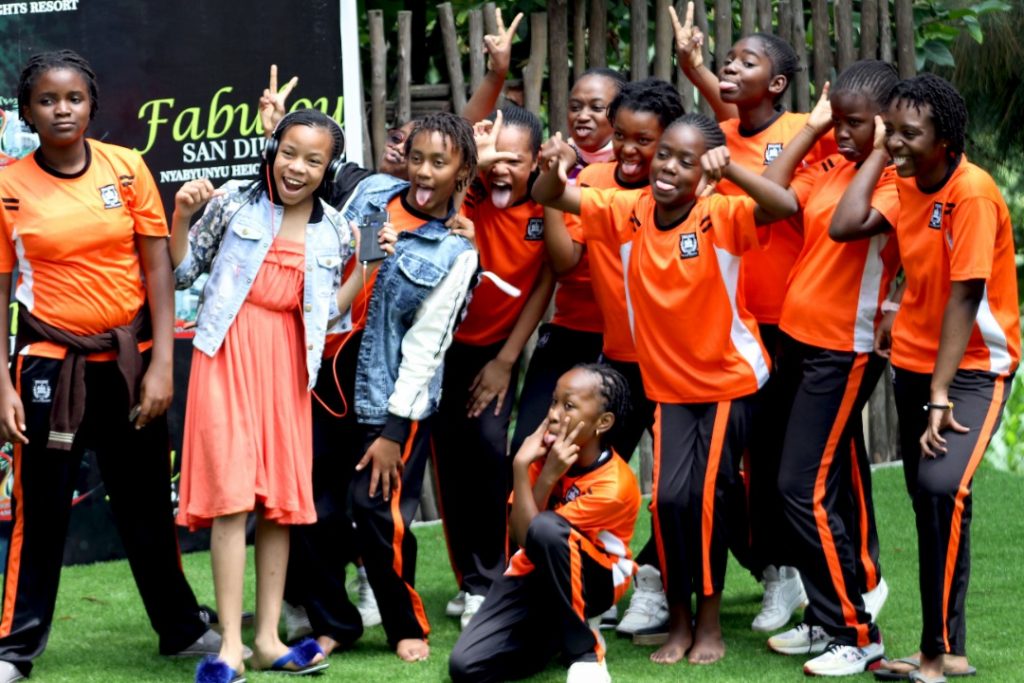 On May 22, 2021, the volcanic eruption in Goma caused death and lots of damage, including the destruction of several schools. Nearly 2,000 children had to stop going to school. The efforts of their parents, who were already under the weight of the violence of wars, the martial law instituted by the national government and social distancing due to COVID-19, were crushed by the lava which destroyed everything in its way. Tremors and rumors of a new more intensive eruption pushed the government to announce the obligatory evacuation of some neighborhoods.
Parents who were with their children didn't know what to do and those who were away from their children desperately wanted to get back to comfort their families. Banks were closed and the rate of the U. S. dollar quickly decreased in value from 2,000 to 1,600 Congolese Francs.  This caused much concern for many families. Those who had to flee by walking were only able to take what was absolutely necessary. Those who had cars could not go far due to traffic jams. This situation pushed some to believe that God had abandoned the province of North Kivu.
Camille NTOTO, the founder of "Un Jour Nouveau" encouraged the people of Goma and appealed for support for the victims. He referred to the account of the three young Jews from the book of Denial who had been victorious when they emerged from the fiery furnace. In a video that he was in he said:
"God tests those whom He approves and approves those whom He tests." Sometime before this incident he said, "The problem you see could be the solution you need." "Sometimes a crisis is the only way to wake up and reveal the leadership of certain people."
Un Jour Nouveau (UJN) is a non-profit organization, which works in education, protection and social entrepreneurship. Located in Goma since 2010, its mission is to help every individual discover, develop and deploy their potential for a peaceful and prosperous world.
Among its projects is a school which, along with the national primary and secondary teaching program, trains children to become useful leaders for their society through the specific subjects of leadership, entrepreneurship, English and music. This content comes from transformational leadership which is one of the pillars of the holistic approach advocated by the UJN visionaries.
Inspired by this approach, students from UJN School have mobilized to collect funds to help other children who were affected by the volcano.  They have provided school supplies, clothes and funds to meet other needs.
Part of this aid came from income generated by small scale businesses they had started a few months earlier.
Thirty-eight students from two 7th grade classes came together in 5 groups and are currently developing 5 different projects: pastries and fresh juice, manufacturing Power Banks, computer maintenance, paper projects, and protocol service for ceremonies. These students save money to carry out various social actions.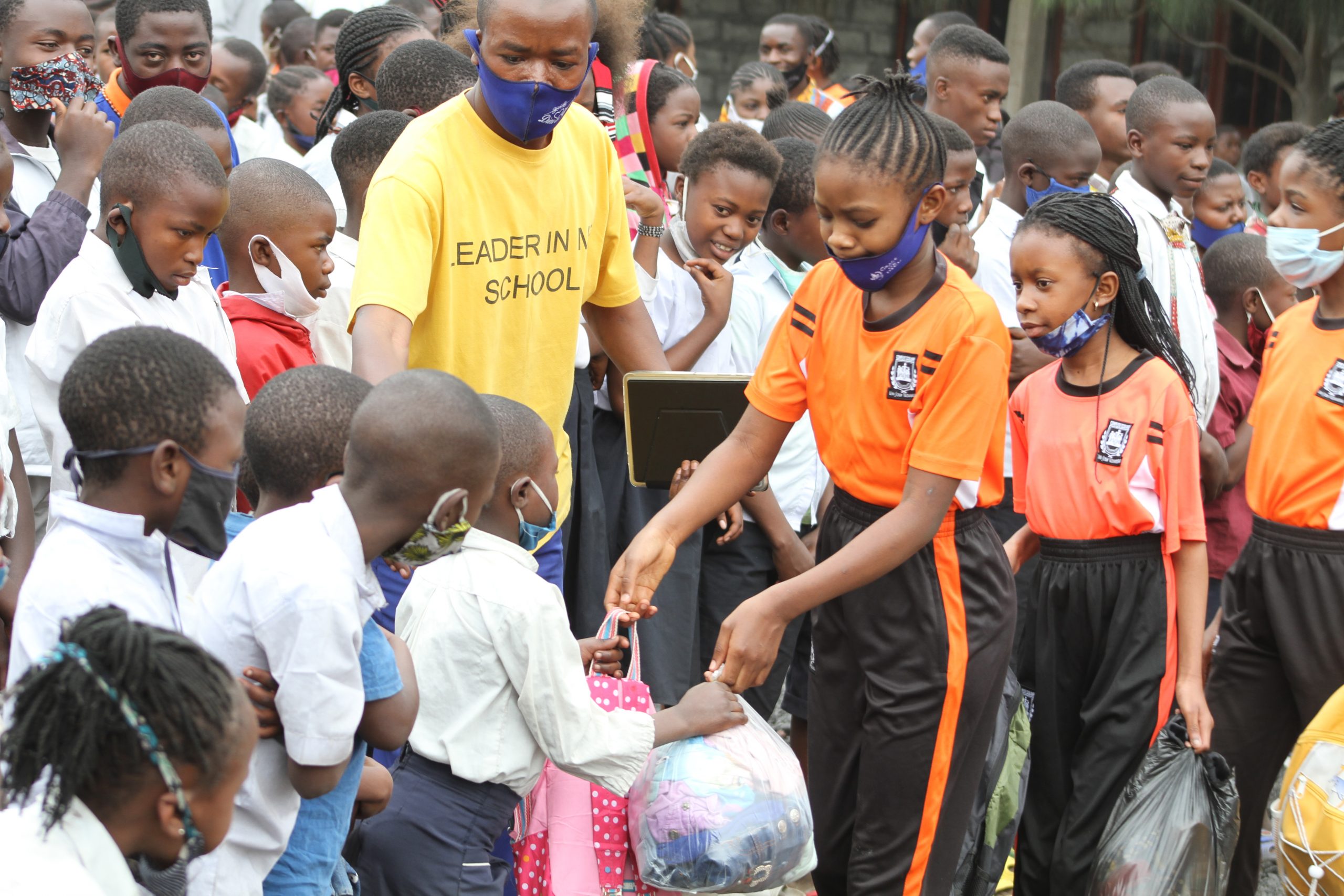 Another portion of the aid came from weekly worship offerings and $5,000 came from a donation from Mariners Church based in California. This campaign by the UJN students enabled 600 affected children to complete the school year.
On the day of the distribution, there was a lot of joy, emotion and surprise by those who benefited from the aid!  Some of the children that were helped had no school supplies due to the eruption which swept away everything they owned.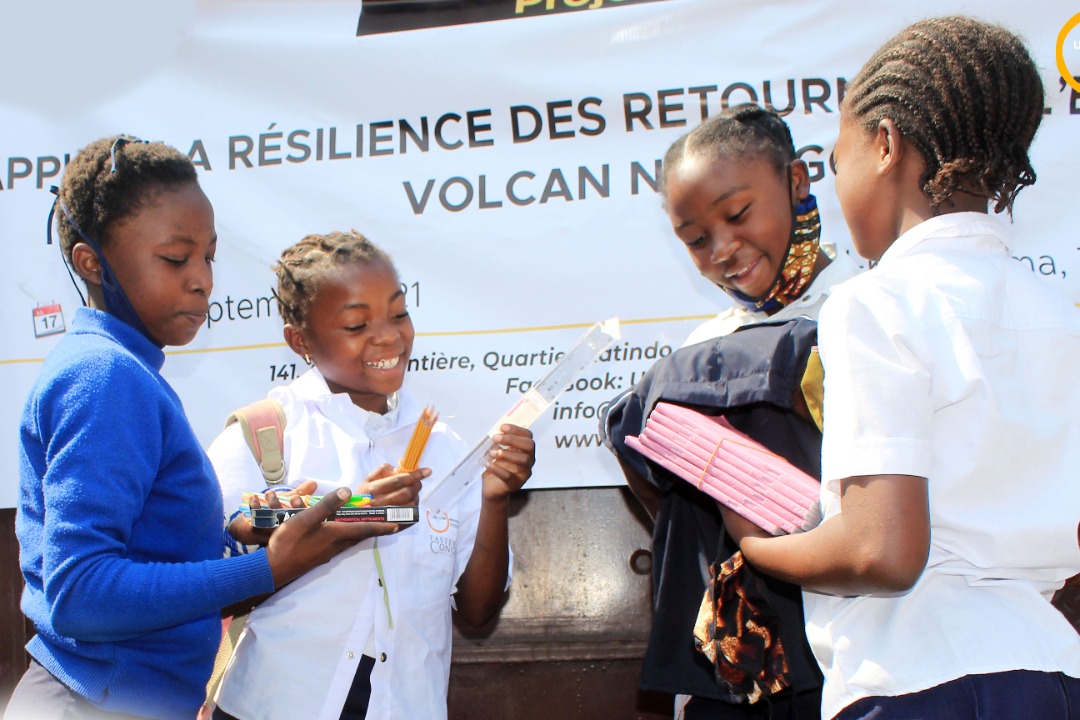 Others were told they could not return to school due to lack of school fees. Their parents have had to choose between educating or feeding their children. After the eruption, the government asked public school officials to welcome the children who were affected, but there was not sufficient space. Some of them were referred to private schools but their parents couldn't afford that.
The vulnerability of these children who did not know what to do touched the hearts of all the Un Jour Nouveau staff and the students who attend UJN School.
While everyone has been affected, the action of these young leaders gave me a different insight regarding the eruption. This action reaffirmed the words of Pastor Camille NTOTO, "The problem you see is the solution you need."
Together, these students took action and showed us that if we work together a new day for all will dawn on the horizon.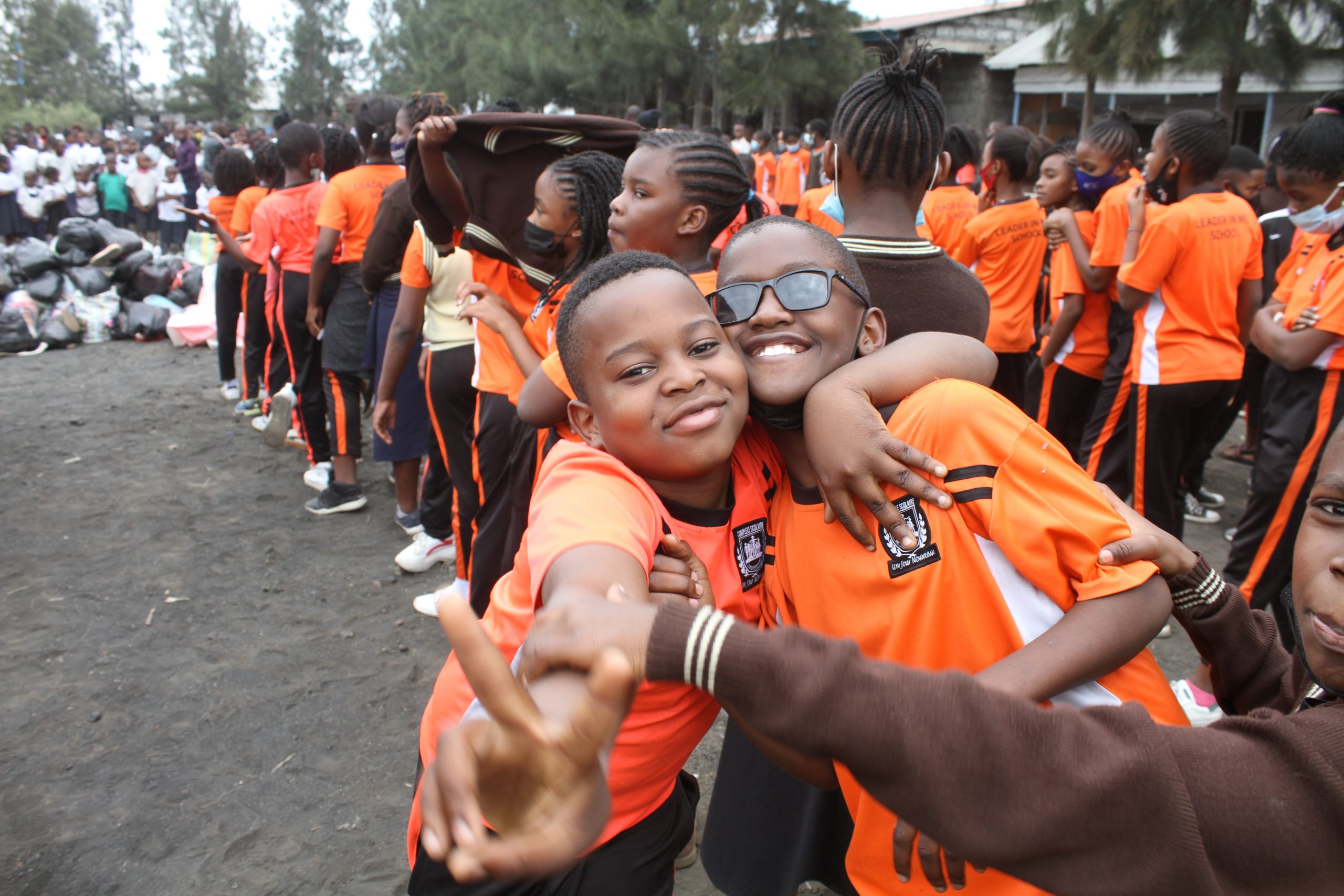 Referring to Denial's book, "Eruption provokes psychosis in Childhood Genius." I realize that behind a natural disaster, there is always a message. Despite our clothes, our vehicles, our houses, whatever we have; we cannot change the world without the support of others.
A famous African proverb at Un Jour Nouveau says: "If you want to go fast, go alone.  But if you want to go far, go together".  I learned from these children that every man has potential in him that can make the world a better place, if one accepts to go with others. These young leaders didn't have to wait to grow up or have much to act.  They have proven that every human being can be a solution for humanity.
On August 26, 2021 Mrs. Clarice Sudi, the principle of UJN School, announced to all of the UJN staff that 100% of the 6th grade students at UJN School had passed the National Final Exam.  There were 61 candidates, 28 boys and 33 girls. The highest student had highest honors with 96%.  The lowest students had 63%.  I was overwhelmed by this announcement, and I suddenly closed my eyes and started thinking. Then I realized that the world would be a better place if we all decided to act like these young children. They have given hope for a strong, peaceful and prosperous Congo. They have helped change the world and made it beautiful. If you could, would you participate in creating a better world with these children?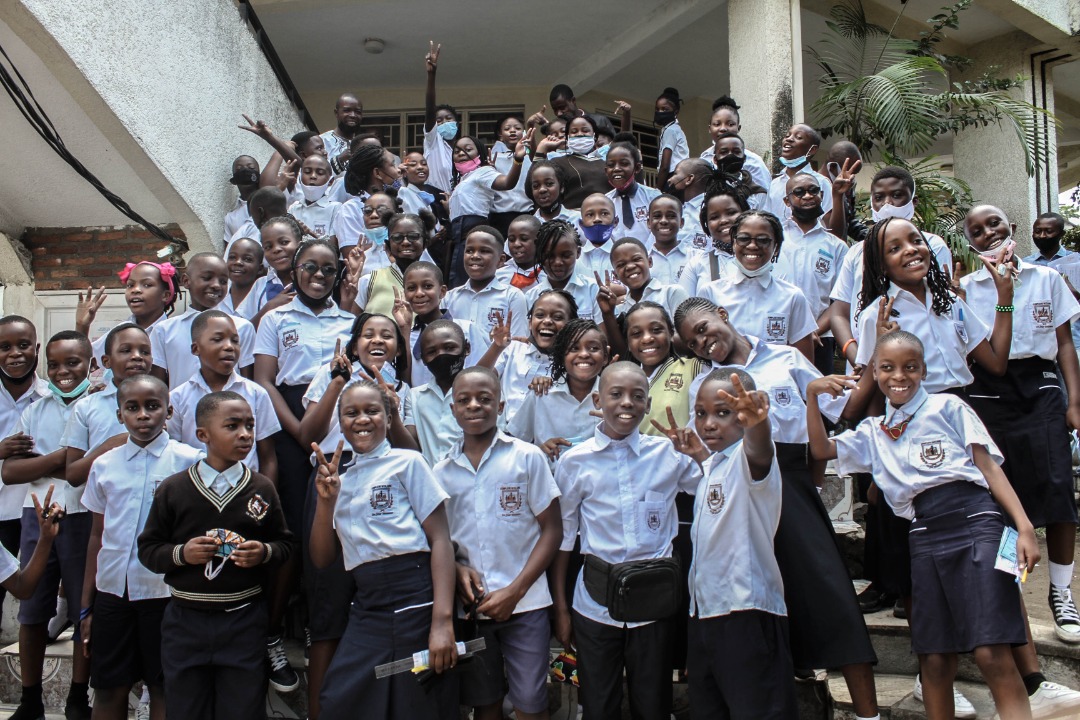 René MUHINDO, August 2021.